The November issue of Superman: Son of Kal-El #5 will have Jon coming out
Jon Kent is the son of Clark Kent and the DC Universe's new Superman. In his latest comic run, Superman: Son of Kal-El #5, we will see him coming out as bisexual.
The Son of Kale-El comics is written by Tom Taylor, with art by John Timms, colors by Gabe Eltaeb and letters by Dave Sharpe. In a statement, Taylor said he always said that everyone needs heroes and everyone deserves to see themselves in their heroes. He expressed his gratitude to DC and Warner Bros. for their support in this idea.
A Symbol that stands for more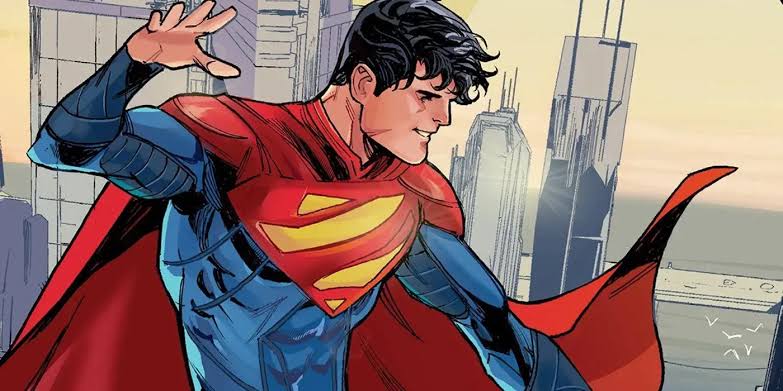 Taylor continued, and said that Superman's symbol had always stood for hope, truth, and justice. With this, it represents something more. With this change, more people can see themselves in the most powerful being in comic-book culture. The information was shared on Twitter as part of Coming Out Day.
DC Publisher and Chief Creative Officer Jim Lee shared in on this topic, and said they couldn't be prouder of this important story from Taylor and John Timms. This is now part of the power they discuss through the stories in the DC Multiverse. In the CW show Superman & Lois, we see Jon Kent learn all about his family's secrets, while he explores his identity in the comics. Both exist in their own worlds across different timelines, and fans can enjoy both.
Jon's boyfriend
Jon's boyfriend is Jay Nakamura, who is a close confidant, alongside Damian Wayne. When they created Jay, they wanted to make him formidable in his own right. After all, he shouldn't be reliable on Jon all the time. Therefore, his powers were revealed in n#4. Jay reveals he's a refugee from the planet Gamorra, and cannot be harmed. So Jon never needs to protect him.
Jay on the other hand, idolizes Lois Lane wants to be a reporter just like her. He also runs a secret website that exposes crime and corruption.
The new issue goes on sale Nov. 9.
Also read: BATWOMAN: SEASON 3 OF SUPERHERO SERIES TO GIVE MAJOR INSIGHT ABOUT POISON IVY!