Will Electro be one of the returning villains in the next MCU film?
Marvel Studios' Spider-Man: No Way Home is one of the most anticipated movies to come out this year. The movie promises the first live-action Slider-Verse, that promises heroes and villains from past iterations. We already know that Green Goblin and Doctor Octopus will be making appearances. The next question is, will villains from Andrew Garfield's The Amazing Spider-Man return in No Way Home?
When Jamie Foxx, who played Electro in The Amazing Spider-Man 2 was asked this question, he neither confirmed nor denied it. But The Hollywood Reporter reported in October that Foxx will return as the supercharged villain. But will Foxx really return, since he has films like Mike Tyson's biopic, and Netflix movies Day Shift and They Cloned Tyrone in his list?
Foxx's status
Foxx wasn't in the trailer, so we can't point any fingers. But his yellow electric energy was seen crashing around a huge mound of sand. Aside from Electro, Thomas Haden Church's Sandman, Rhys Ifans' Lizard, and Paul Giamatti's Rhino are expected to return, making it a Sinister Six.
When Foxx got caught in 4K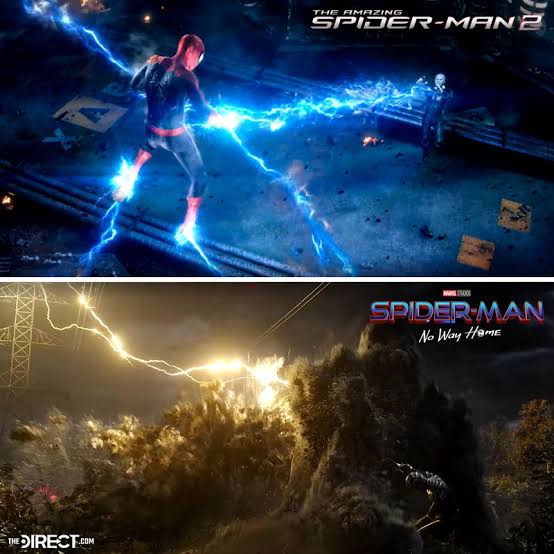 Foxx did make a tiny mistake last year when the movie was announced. A fan-made poster of the live-action Sinister Six was shown and Electro was present in that. Foxx published this poster on his Instagram, but quickly deleted it, but not before many people saw it. In the post, he said he was "super excited to be part of the new Marvel's Spider-Man installment." He also mentioned that he won't be blue, but "a thousand percent badass." No further discussions on it.
Spider-Man: No Way Home will release in theatres on December 17.
Also read: Benedict Cumberbatch calls Doctor Strange 2 more ambitious than No Way Home