Komi Can't Communicate to come to Netflix!
Following the release announced by Netflix for the anime series Blue Period, another manga series Komi Can't Communicate is also coming to Netflix. The Japanese series will be released on a weekly basis starting from October of 2021.
The series is gaining popularity after it was released outside Japan in 2019. The series is based upon the book of the same name by Tomohito Oda.
A new trailer was released on Netflix to confirm the streaming!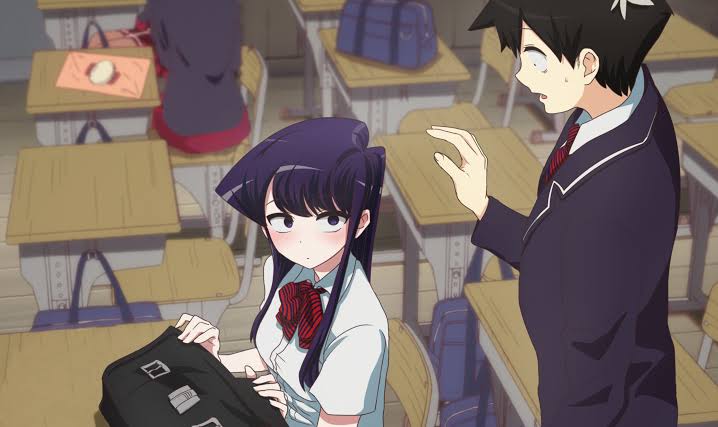 With Netflix bringing the series for its audience, the series will have a whole new set of audiences for itself. The series is coming to Netflix Japan. Naturally, when the release of the series would be done outside of Japan.
It will be dubbed in English for a broader general audience. However, it may take some time to come to English. The first episode of the series will be available on 21st October 2021 for its Netflix debut.
The number of episodes for the season is still unknown. New episodes will be released every Thursday.
What is Komi Can't Communicate about?
The story is about a girl Komi, who begins her first day at a new private High school. Komi soon gains attention because of her good looks. However, she has difficulty communicating with other students, which scares the others away. But when a certain student realises that she is bad at communication, he makes it his goal to help her. His goal is to make her hundred friends overcome her problem.
The series will be airing on Tokyo TV a day before streaming on Netflix. But nothing has been confirmed yet. The new trailer confirmed that it will be offered in subtitles of 31 different languages.