It has been 20 years since the anime first debuted
The Prince of Tennis, or Tennis no Ouji-sama announced its return after ten long years!
The anime, written by Takeshi Konomi will celebrate 20 years after its first episode aired on 10th October, 2001. However, the anime didn't vanish from the scene completely. In the past few years, we did get a few OVAs as well as a CG animated film. These episodes helped highlight the important matches as well as bridge the gap between seasons.
But now, we will get a proper season with a whole new arc. Read on.
New arc and staff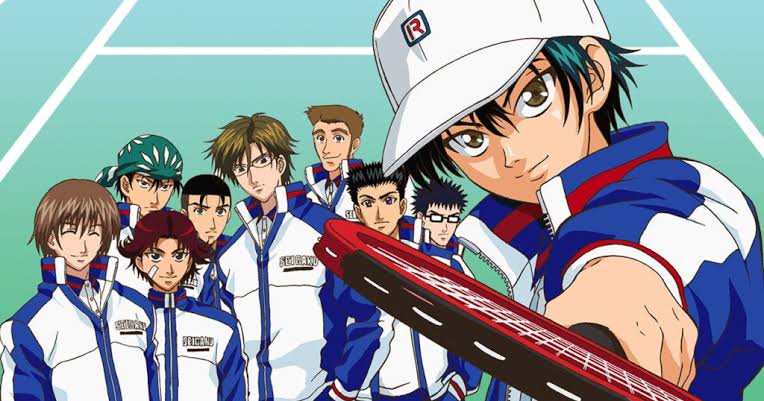 The arc that will be shown in the next season will be the U-17 World Cup championship. It will be titled, The Prince of Tennis II: U-17 World Cup. It's scheduled to release in Japan next year. A first teaser poster that features Ryoma Echizen, Kunimitsu Tezuka, and Hoo Byodoin was also released as part of the announcement.
The staff that worked on the recent special episodes as well as the voice actors will return for the new season. Keiichiro Kawaguchi will direct the series for Studio KAI and M.S.C. Script supervision will be done by Mitsutaka Hirota, and character designs will be done by Akiharu Ishii. Ishii will also be the chief animation director. Lead voice actors, Junko Minagawa as Ryoma Echizen, Ryotaro Okiayu as Kunimitsu Tezuka, Hiroki Yasumoto as Hoo Byodoin, Junichi Suwabe as Keigo Atobe, Sachiko Nagai as Seiichi Yukimura, Yoshimasa Hosoya as Kuranosuke Shiraishi, Tarusuke Shingaki as Eishiro Kite, and Mamoru Miyano as Ryoga Echizen all confirmed to return.
A brief plot
50 chosen representatives will take part in the U-17 (Under 17) Japanese Representative Training Camp. The camp will decide the best middle school students suited to be ace tennis players. The students face athletes with incomparable talent and must figure out a way to come out on top.
Are you excited to see the next part of The Prince of Tennis?
Also read: WORLD'S END HAREM RESCHEDULED TO JANUARY 2022! DETAILS BELOW