Some major events are about to happen (Spoilers ahead)
Production is going on at full swing for the fourth season of HBO's Westworld. A recent image taken from the show's set in New York is of a white self-driving futuristic vehicles, with a semi-circle arrangement for the interior seats. It was taken and posted on an Instagram page called @atlanta_filming. The car previously appeared in the third season as well.
What will happen in season4?
We have very little information about the fourth season's plot. But season three did more or less set up the next chain of events that will unfold in season four. We saw Charlotte Hale (Tessa Thompson) going after Delos with her own army. One report suggested that the first encounter between Hale and Caleb (Aaron Paul) can happen. One post-credit showed Bernard (Jeffrey Wright) wake up, in a different world seemingly hundred years after he shut down.
The new season is also expected to introduce new "Worlds" as is the franchise's tradition. Westworld, owned by Delos was just one of several such "parks." The others included Shōgunworld, Warworld, The Raj (modeled after British imperialism in India), and an implied "Fantasy" world (which was more a Game of Thrones easter egg than anything serious). The show's co-creator Lisa Joy teased that some of these worlds are really fun, and one of them will feature a cameo from one of the stars in her next film Reminiscence.
The Man in Black's next act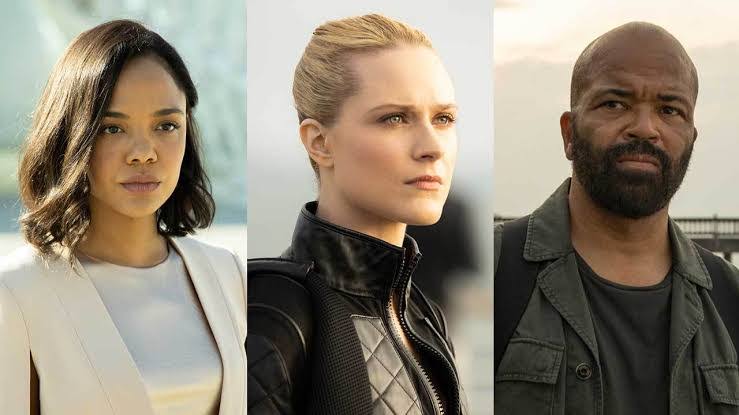 Jonathan Nolan, the series co-creator and showrunner revealed one big secret about the next season. He said that The Man in Black (Ed Harris) will "kill everyone" in season four.
Nolan said he's a big believer in being guided by irony, and it previously happened when William (Jimmi Simpson) became a host, the very thing he controlled for so long. Next, he can't wait to watch Ed kill everyone.
Also read: THE BLACKLIST: SEASON 9 TO KICKED OFF WITH A SIGNIFICANT TIME LEAP!